Adoptions are held every other Saturday at Petco in The Galleria, corner of Voss and Westheimer. Please call for dates and times.

Boston Terrier Rescue is a 501(c)(3)non-profit corporation dedicated solely to the rescue, rehabilitation, and permanent placement of abandoned, neglected, abused, and surrendered Boston Terriers.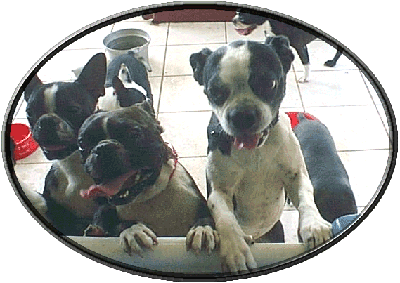 Boston Terrier Rescue of Greater Houston, Inc., was founded by Karen Toupard in July 2000. Our group is comprised totally of volunteers who offer their time and talent to the mission of rescuing Boston Terriers in the state of Texas. We do not refuse any dog, regardless of his or her background or medical condition. All dogs who come into our care are treated for illnesses, if any (most commonly heartworms); are spayed or neutered; are administered all vaccinations; are de-wormed, bathed and have their nails clipped; and are placed on flea and heartworm preventative.